Committed to Excellence since 1975
In 1975, Dennis Fleck started Town & Country Fence Co. of Oregon with the ideals that whether building a complete security fencing solution for a public project, upgrading the looks and security of a local manufacturing plant, or improving the beauty of your home, one company could do it the right way every time. Still owned and operated by Dennis, we carry an A+ Rating by the Better Business Bureau and have a time proven commitment to excellence.
Whether as the general contractor or as a sub, we design, or work with your architects and designers to create and install the perfect solution to your security fencing and construction needs. Our services include public, commercial, and industrial turnkey physical security, perimeter access control, passive and active anti-vehicle barriers, required outbuildings, or residential security and decorative fencing. With over 13,000 completed projects, Town & Country Fence Co. of Oregon has the history, knowledge, and talent to design and complete your project.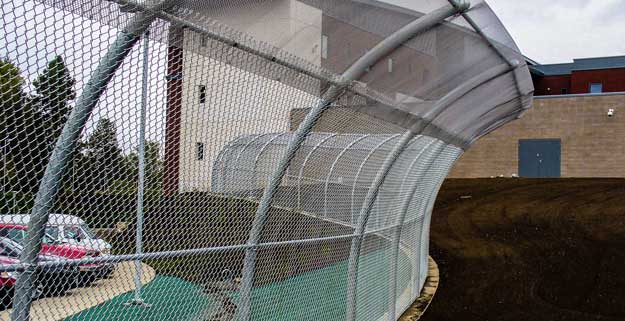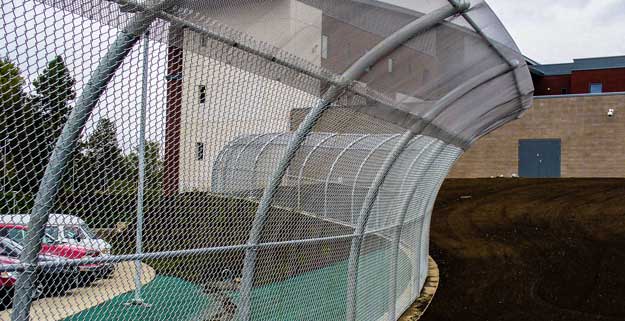 A brief list of our customers include Multnomah County, Clackamas County, City of Portland, Oregon, Oregon City School District, Oregon Department of Transportation (ODOT), Oregon Department of Corrections, Oregon Youth Authority, Federal Aviation Administration (FAA), Intel, Nike Inc., Precision Castparts Corporation, Rite-Aid Corporation, Warn Industries, Willamette Falls Hospital, and St. Vincent Hospital.
Some contractors we have worked with on projects include Hoffman Construction Company, LCG Pence Construction, J.E. Dunn Construction NW, Hamilton Construction Company, R & H Construction, Walsh Construction, Kerr Contractors, Slayden Construction Group Inc., Stacy Witbeck, Mowat Construction Company, Goodfellow Brothers, Bechtel Corporation, Wildish Standard Paving, Howard S. Wright, Engineered Structures Inc., Skanska USA Building, CSI Construction, Ferguson Construction, Bershauer Phillips, Absher Construction, Lease Crutcher Lewis, Lydig Construction, and Kiewit Pacific Company.
Town & Country Fence Co. of Oregon is a proud member and Blue Ribbon Contractor of the American Fence Association.
Town & Country Fence Co. of Oregon
Dennis Fleck, President and Founder
Jon Lohn, Vice President and General Manager
David Edie, CFP, Vice President – Operations
Judith Fleck, Secretary-Treasurer
Kimberlie Lara, Bookkeeper
Mike Smith (Light Commercial & Residential)
OR. CCB# 7247

WA. TOWNCFC178KF

CA #881232